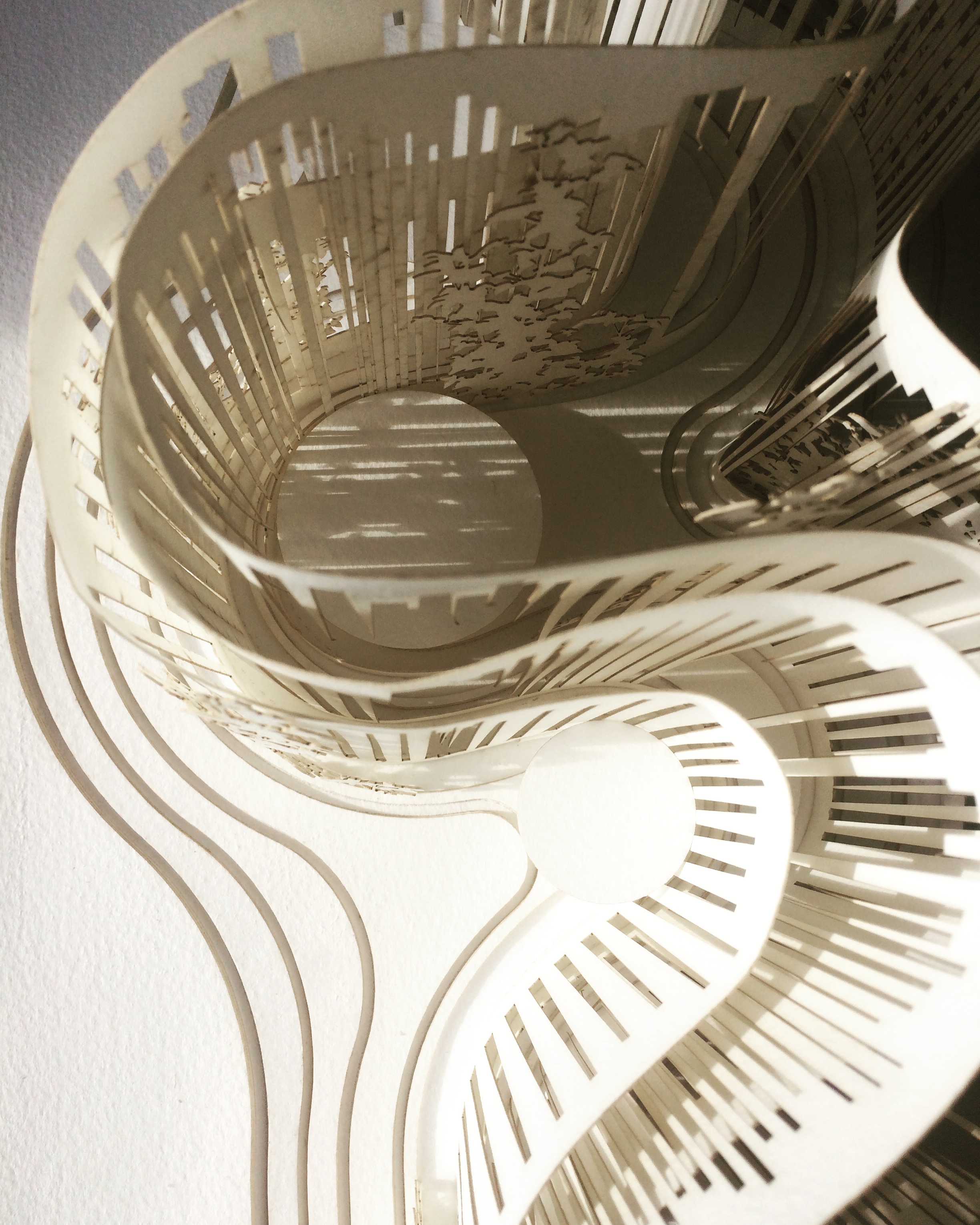 ALEKSA studio project 'Soft Borders' selected to be exhibited during London Festival of Architecture, London amongst 11 other practices in response to RIBA 2017 theme 'Beyond Borders'.
A border is often used as a device to define spaces. Traditionally, borders are linear and two-dimensional; they draw a distinct boundary between two bodies. But can a border be an ever-changing spatial element creating an ambiguous interstitial zone? Our proposal introduces a new interpretation of border conditions. What if the scary border fences could be playful and inviting? What if they offered a place to sit and talk to your neighbour on the other side? The structure is envisaged as a scaffolding for growing - ivy, climbing plants, etc indoors and outdoors creating a feeling of being in an evolving secret garden. The arrangement of the timber fins is triggered by the desire to see and not to be seen from certain angles at the same time, thus allowing a sense of privacy. The use of tactile and aesthetically pleasing materials such as recycled terrazzo, white-washed timber and brass base trims that lead your way through the installation is aimed to create a sense of permanence expected in a home or an institutional building but missing in open air temporary border conditions as we know them. So, what if there were soft borders?
The timber fins structure will become more and more concealed as nature takes over during the duration of the exhibit and in its use after. The proposal will be digitally fabricated, easy to assemble with the help of the Young People's Forum and with potential to be put together multiple times in various locations indoors and outdoors. Once the plants are fully grown we expect it to read as a natural folly thus further implying the notion of a soft border. We believe that the project will encourage interaction between the visitors and the structure and will create a sense of community around a secret garden.
http://londonfestivalofarchitecture.org/programme/?ev=1631
https://www.architecture.com/whats-on/beyond-borders-architecture-open-at-elephant-and-castle
London, UK 2017
Design Team: ALEKSA studio (Aleksandrina Rizova & Wang Fung Chan)
Client: RIBA
Project Status: Competition/ Shortlisted Concept