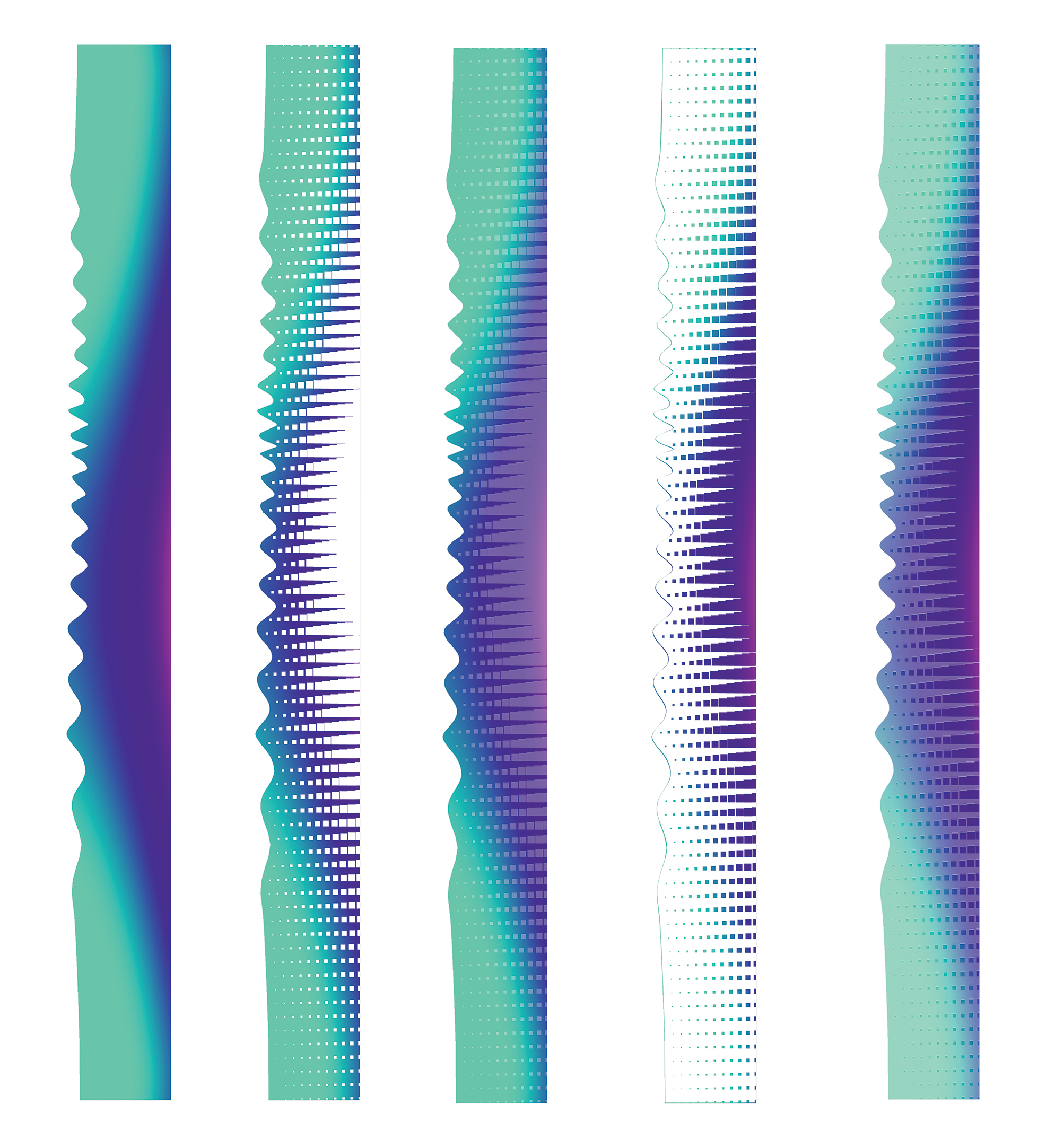 Photo Credit: Liam Clarke
ALEKSA studio window design is inspired by Kiko Milano rich palette of make-up colours and textures. The installation creates a sense of perspectival illusion as one walks by – allowing for dynamic views into the shop. The bright colour gradient and surface pattern create a three-dimensional spatial experience within otherwise concise window space. The sense of movement is further accentuated by the ripple like effect and feminine curves found within the display elements geometry.

The installation consists of vertical fins and product display components fixed to a free-standing frame. The colourful vertical fins are made of CNC cut digitally printed acrylic where the colour and pattern gradients are carefully crafted digitally to achieve the desired visual effect of dissolving solidity. The construct transforms when seen from different angles, establishing a sense of a dynamic ever-changing shop front.

The window installation corresponds to Kiko Milano latest limited edition collection – Neo Noir. The new products are exhibited and celebrated within a colourful and eye-catching display inspired by the play between light and shadow, opaque and transparent, clear and textured. In addition, the gradient effect draws attention to and highlights the importance of the Kiko Milano logo in each window.
The RIBA Regent Street Windows Project matches cutting edge RIBA architects with some of London's most prestigious retailers to create stunning architectural installations in shop windows along and around London's Regent Street, W1. These unique and eye-catching displays demonstrate the innovation and creativity of architects whilst highlighting the participating fashion brands as champions of good design. This year the installation was up for three weeks from 5-25 September 2016 and coincided with both London Fashion Week (16-20 September) and the London Design Festival (17-25 September). The project is run in partnership with the Regent Street Association and is sponsored by The Crown Estate.
London, UK 2016
Client: Kiko Milano
Project Status: Completed
Budget: Confidential
Photo Credit: Liam Clarke
Photo Credit: Liam Clarke